Skip Navigation
Website Accessibility
Quilters Quest Shop Hop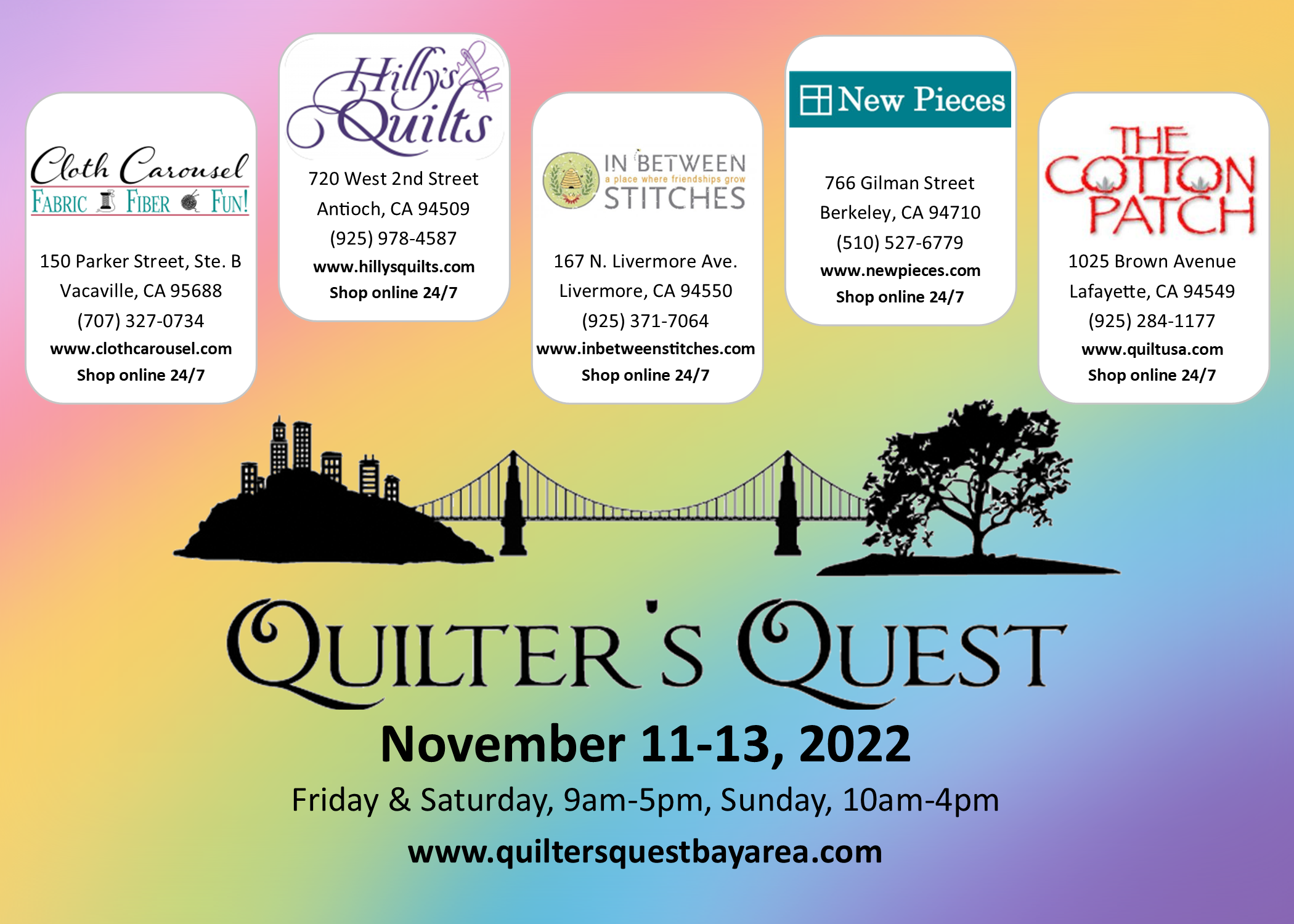 Adventure Awaits
When can you experience 5 spectacular Bay Area quilt stores in one weekend?

The Annual Quilter's Quest Shop Hop!
November 11-13, 2022
Friday/Saturday 9am-5pm, Sunday 10am-4pm

For 3 days, travel through the beautiful wine country of Livermore; view Antioch's picturesque San Joaquin-Sacramento River Delta; explore the quaint charm of Lafayette; stopover at the Sacramento Valley's edge in Vacaville; and delight in the spectacular view of both the Bay Bridge and the Golden Gate Bridge in Berkeley.

Each destination has eye candy and inspiration galore!



How it works
At each shop you will receive 2 batik fat quarters in a Rainbow of Colors.
So after visiting all 5 shops you will have acquired 2 1/2 yards of fabric!
As you travel from shop to shop, you will see each shop's quilt to inspire your own Quilter's Quest quilt. The possibilities are endless!
Take note of each shop's quilt and be sure to vote for your favorite quilt on the front of your passport.
The shop with the most votes wins bragging rights!
Pickup your passport and 2 free FQs at your first shop.

Stamp your passport and pick up 2 free FQs at each shop.

Turn in your completed passport at your final stop. Passports with stamps from all participating stores will be entered in the drawing for Quilter's Quest prizes. No purchase necessary.

Participants must be 16 years or older to be eligible to win the Grand, First, Second, and Third prizes. Participants must be aged 9-15 to be eligible to win the Junior Prize.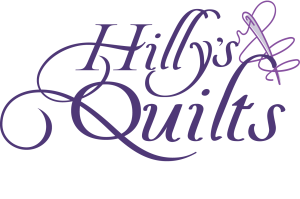 Quilters Quest Shop Hop